Resource Development Bureau
 The Resource Development Bureau (RDB) provides technical and financial assistance to local governments, state agencies, nonprofits and private citizens for projects that benefit, protect, restore, conserve or sustainably develop Montana's natural resources. RDB also provides assistance to conservation districts for the administration of water reservations. 
The grant and loan programs administered by the bureau total over $340 million in bond authority and over $10 million in grants each biennium. The RDB program includes the following:
Bureau News
Looking for Project Funding?
Grants and Loans for Natural Resource Activities Handout
Project Grants List
Renewable Resource Grants and Loan Program Project Grant Applications have been submitted are available on the RRGL Page.
Grants Currently Available
Reclamation and Development Planning Grants reviewed monthly.

Private Grants currently available.
Emergency Grants currently available.
Apply online at grants.dnrc.mt.gov.
See Grants and Loan page for more information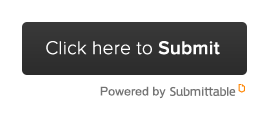 ---
---
Final Reports
RRGL and RDGP project grant final reports and interactive map available here.
AIS grant final reports available here.
---
Additional Resources:
---
Contacts

Resource Development Bureau

Autumn Coleman Chief  406-444-6687

---

Renewable Resource Grants and Loan Program

        RRGL Program Manager

         RRGL Grant Program

         RRGL and Private Grant Program

         Watershed Management Grant Program

         RRGL Program Engineer

---

Reclamation and Development Grants Program

 

---

Glasgow Field Office


Ann Kulczyk 406-228-4129
RRGL and Irrigation Development Program
PO BOX 231
228 6th St S
Glasgow, MT 59230