Reports and Maps
---
Program Summaries and Project Grant Applications
2025 Biennium
---

Governor's Executive Budget Fiscal Years 2024-2025, Volume 6 (pdf)

70 applications received May 16, 2022

 

Governor's Executive Budget Fiscal Years 2024-2025, Volume 5 (pdf)

 

11 applications received May 16, 2022

 
---
Program Summaries and Project Grant Applications
Applications received May 16, 2022
Resource Development Bureau Dashboard full page view
---
 Grants Awarded 2023 Biennium
Grants for the following programs are awarded throughout the biennium as funding is available. Select a program for a list of grants awarded.
---
Past Biennium - Funded Projects Interactive Map
RRGL and RDGP Project Grants Awarded 2008-2020
 RRGL (green) and RDGP (purple)
Click on the map points to learn more about project grants funded in the RRGL and RDG programs and view the final report. Projects without final reports are still active and will show an error message instead of a final report. To view a full screen map, click here.
 How to use the map:
Clicking on the points will open an information box with the name of the project, project sponsor, and link to the final report. 

The arrow on the upper right hand side of the information box will allow you to view other projects in the same location or nearby. 

Use the (+) and (-) buttons on the left hand side of the map to zoom in and out of the map. The home button will return you to a full view of Montana. 

Hold down and move the mouse to drag the map view to a new location. 

An error message will display instead of a final report for projects that are still active/not complete. 

For additional information on grants awarded by the Resource Development Bureau or to request other final reports, please contact Lindsay Volpe or Heidi Anderson Folnagy.  

 
Bureau News
Looking for Project Funding?
Grants and Loans for Natural Resource Activities Handout
Project Grants List
Renewable Resource Grants and Loan Program Project Grant Applications have been submitted are available on the RRGL Page.
Grants Currently Available
Reclamation and Development Planning Grants reviewed monthly.

Private Grants currently available.
Emergency Grants currently available.
Apply online at grants.dnrc.mt.gov.
See Grants and Loan page for more information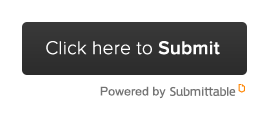 ---
---
Final Reports
RRGL and RDGP project grant final reports and interactive map available here.
AIS grant final reports available here.
---
Additional Resources:
---
Contacts

Resource Development Bureau

Autumn Coleman Chief  406-444-6687

---

Renewable Resource Grants and Loan Program

        RRGL Program Manager

         RRGL Grant Program

         RRGL and Private Grant Program

         Watershed Management Grant Program

         RRGL Program Engineer

---

Reclamation and Development Grants Program

 

---

Glasgow Field Office


Ann Kulczyk 406-228-4129
RRGL and Irrigation Development Program
PO BOX 231
228 6th St S
Glasgow, MT 59230